PATIENT VISITS MEDICAL RECORDS COURT DOCUMENTS INTERVIEWS FOCUS GROUPS MEETINGS CONFERENCE CALLS AND MORE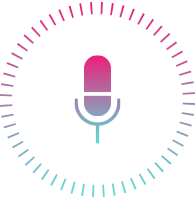 PROVEN. TRUTHFUL. ACCURATE
Welcome to Birmingham Transcription,
A local transcription company with a global reach.
We specialize in transcription solutions for professionals and companies in every industry imaginable. From law firms to busy medical practices, one-off projects, to ongoing service partnerships, our firm can do it all.
Birmingham Transcription sets itself apart from other transcription services because we rely only on US-based staff members with years of real-world market experience. Combine our top talent with our high-quality standards and round-the-clock customer support, and it isn't a surprise that we are leaders in audio-to-text solutions. 
Learn more about what we have to offer with a simple phone call. See what Birmingham Transcription can do for you.
ONLY THE BEST DOMESTIC TRANSCRIPTIONISTS
Our company beats our competitors every time when it comes to timeliness, accuracy, and rewarding client partnerships. This is because we never outsource your orders to overseas typists and we focus on providing you with a seamless transcription process.
CUSTOMER SERVICE WHEN YOU NEED IT
From routine projects to urgent STAT requests, we have your back every step of the way.
SOLUTIONS THAT FIT YOUR GOALS
Regardless of your order volume or subject matter, when you need flexible options to achieve your transcription needs, we bring scalable solutions to the table.
Transcription Services in Birmingham
We can do almost anything.
And, we do it right every time…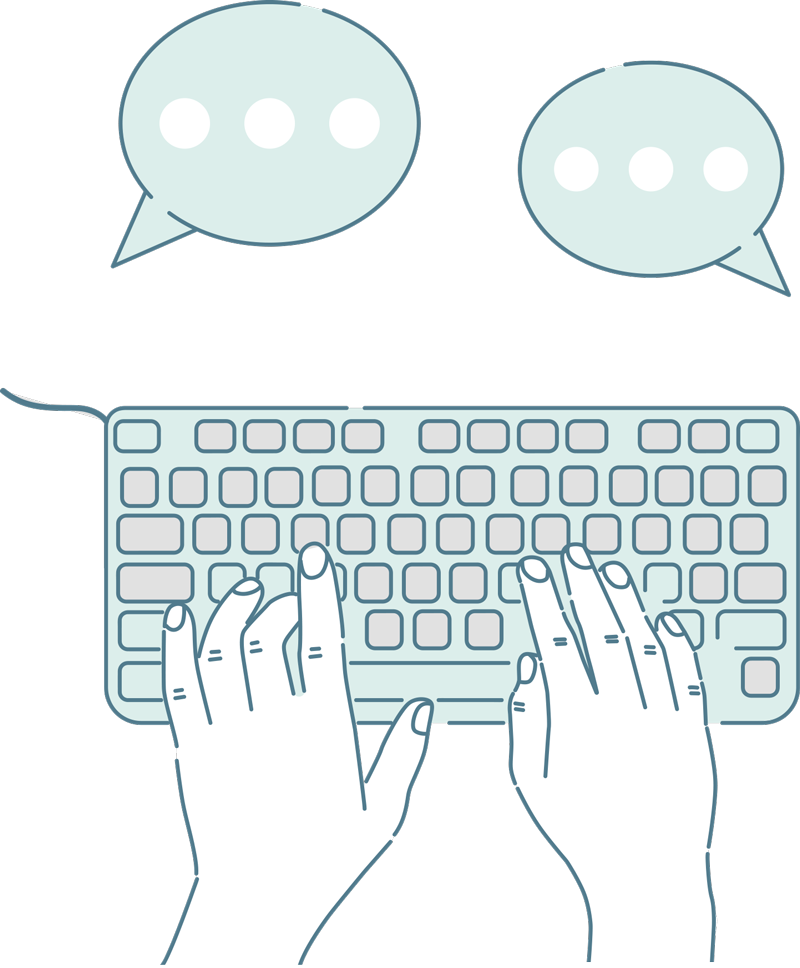 NO JOB IS IMPOSSIBLE
At Birmingham Transcription, we transcribe everything from church sermons to podcasts. Whatever you record, we can convert it to text quickly and accurately. 
Click here to see the various industry sectors we support.
FORGET OVERSEAS OUTSOURCING
Have you tried to use an overseas transcription service and didn't like the results? This is precisely why we only use 100% US-based transcribers to process your order. With an average of 17 years of experience across countless specialties, our talented staff produces quality content every time.
TOP-QUALITY RESULTS
With our triple pass inspection, say goodbye to errors, blanks, and erroneous content.
NO MORE WAITING
When you send us your order, we get it completed and sent back to you lightning-fast. While typical completion times range between 24-48 hours, we offer expedited services, too!
HASSLE-FREE PRICING
Transparent pricing so you know the cost before purchasing.
INDUSTRY-LEADING CUSTOMER SERVICE
US-based service team available 24/7. Something wrong? We will make it right. Your satisfaction is our number one priority.
Birmingham MEDICAL TRANSCRIPTION
SIMPLIFY YOUR DOCUMENTATION
With our Remote Scribe technology, your EHRs and patient encounters get transcribed in real-time. Free up more time and streamline your workflow!
DISCOVER EHR COMPATIBILITY
Thanks to our proprietary integration techniques, we can securely connect to your current EHR system and chart your notes quickly.
100% Customizable
We realize no two medical practices are the same. Whether you are a concierge doctor or the administrator of a busy office, our transcription solutions are fully customizable. Take care of your patients, and we'll take care of the rest.
ENTERPRISE-GRADE SECURITY
Data security is the foundation of all the do. Our technology is 100% HIPAA-compliant, including end-to-end encryption (using AES-256 technology), multi-factor authentication and de-identified patient data.
RISK-FREE TRIAL
As the industry pioneer in virtual scribe transcription, we have your back — try us risk-free for 30 days.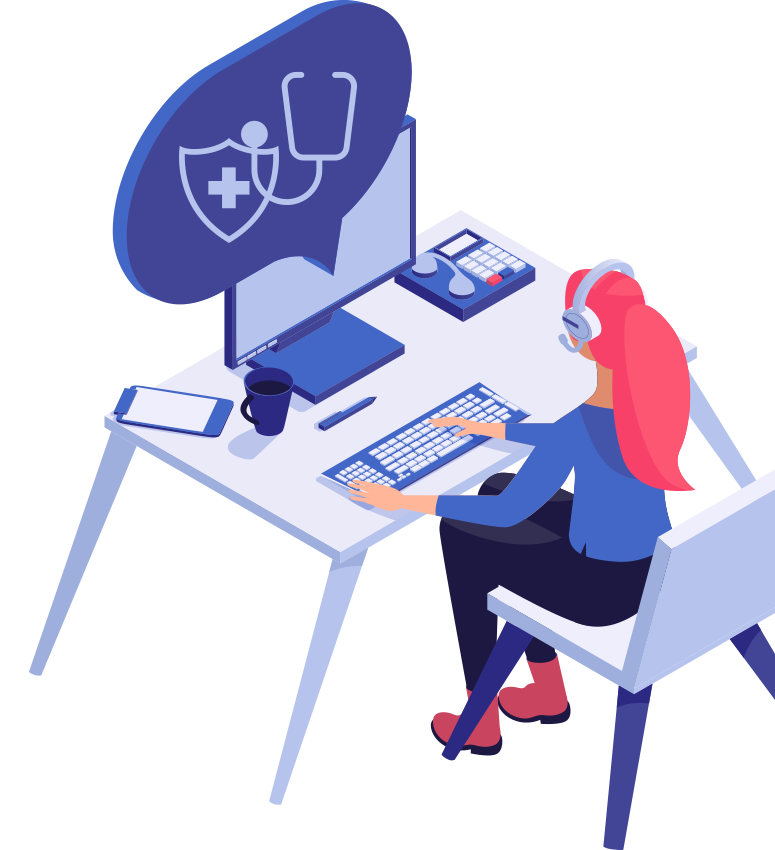 FREE GUIDE FOR MEDICAL PROVIDERS: NAVIGATING DOCUMENTATION SOLUTIONS
"The turnaround time is phenomenal. The staff are friendly, courteous, and are quick to respond to any issues you may have. I highly, highly recommend this company for any of your transcription needs."
Cindy W.
Medical Secretary
Berkshire Orthopedic Associates
★★★★★
"They have excellent customer service! I highly recommend them! We have been using their service since 2005!! I would give them a five star review for impeccable service."
Suzanne B.
Office Manager
Physicians Medical Rehabilitation Associates
★★★★★
"We have been working with Princeton Transcription* for a few years. Princeton is our first choice for all of our transcription needs. Their quality of work and quick turnaround time is perfect for our needs. We are very happy working with Princeton!"
Marisa K.
Project Logistics Manager
Human Factors MD
*Princeton Transcription (PTI) is our parent company.
★★★★★
"Coordinated Medical Network has been doing business with PTI* for 15 years. We have always been very pleased with their services. They always go the extra mile for us and are very pleasant to work with."
Coordinated Medical Network
*Princeton Transcription (PTI) is our parent company.
★★★★★
"Princeton Transcription, Inc.* is a solid transcription service that delivers accurate results with an excellent price. Turnaround times are superfast and the account managers are incredibly professional. Highly recommended!"
Heather H.
Office Manager
Donald R. Counts, M.D.
*Princeton Transcription (PTI) is our parent company.
★★★★★
"As a customer of Princeton* well over 12 years I can tell you for sure there isn't anyone out there better. I have been in the medical field for 35 years and have utilized many companies, this one is top notch. You can't go wrong with this company. I have nothing but respect for the way they run their business."
Kim S.
Office Manager
Stuart J. Gordon, M.D.
*Princeton Transcription (PTI) is our parent company.
★★★★★
"We have used Princeton Transcription for many years. They have spoiled us for any other service. They provide timely turn-around; are competent and efficient- always willing to work with us to make sure we have what we need, when we need it. I highly recommend their services."
Terry Murillo
Practice Coordinator
North Atlanta Pulmonary & Sleep Specialists
*Princeton Transcription (PTI) is our parent company.
★★★★★
"We have been using Princeton for a few years now. They are reliable, their transcription is accurate, and their turnaround time is excellent. If there's an issue, they are always willing to resolve it, or help with it, depending on the situation. I would highly recommend them to anyone looking for a reputable, dependable transcription service."
Melanie Cellini
Dr. Jeffrey D. Gaber & Associates, PA
*Princeton Transcription (PTI) is our parent company.
★★★★★
I have files to transcribe. Where do I begin?
If your project is relatively straightforward, a quote is the best place to start. It normally takes us just a business day to complete your request. Once approved, you will send us your audio or video files and complete billing information.
We usually start with a discovery call for larger projects and accounts, followed by a short exploration phase where we work with you to define the project scope and services your project will require.
We'll then share our cost estimate, prepare a contract, and schedule kickoff calls with our teams. Once the paperwork is complete, we get to work!
How much do your transcription services cost?
Our goal is to provide competitive industry pricing that is fair and transparent. Our projects and one-time orders often range between $2.49 to $3.49 per minute, depending on how many speakers or quality assurance level you need. Volume discounts may apply.
For certified legal transcription, rates begin at $30 per man-hour. 
Need ongoing support for your medical account? Birmingham's transcription services offer several dynamic billing options that are budget-friendly and cost-effective. 
Please contact us for a quote. 
What markets are your specialty?
Even though Medical and Legal accounts make up half our portfolio, we transcribe for all industries. This makes us the ideal partner for any organization needing cost-effective solutions customized to their documentation needs.
Our most popular transcription specialties are as follows:
Medical: 
Legal: 
Business: 
Academic: 
Dissertations
Focus Groups
Media: 
Where can I go for additional documentation?
How do you manage accounts?
When we allocate staff to your project, we want to ensure only the best resources are assigned. This means we utilize US-based typists and support staff with years of relevant experience and unmatched accuracy to complete your order. 
After an initial needs assessment, accounts are staffed according to established capacity planning techniques. While we typically source staff in-house, it is not uncommon for Birmingham Transcription to recruit additional top performers if necessary to achieve a particular composite skill set.
A typical client team will include a Client Service Manager (CSM), 1-3 (or more) Transcriptionists, and a Quality Assurance Lead.
Who is Birmingham Transcription?
We are transcriptionists, account managers, project managers, quality assurance specialists, and subject matter experts partnering with governments and businesses to provide simple, useful, and scalable transcription solutions.
Birmingham Transcription is a local branch of Princeton Transcription, Inc.
How long is the average turnaround time?
Many files we process are completed and returned to the customer within 48 hours or less. If your project is complex, we will rely on a predetermined service level agreement (SLA).
What's your secret to providing such excellent quality?
Birmingham Transcription only hires seasoned US-based transcribers and subject matter experts to work on our projects. Combine this expertise with our advanced quality assurance measures, and we achieve a 99.7% accuracy rate on average.
Do you provide legal transcriptions?
Yes. We support a large number of legal clients and are well versed in appropriate protocols.
Transcripts of legal proceedings or items to be used in court typically include a certification statement and an additional layer of full-document quality assurance.
Can I have timestamps added to my document?
Yes! We offer timestamps starting at $0.20 per audio minute.
Do you have translation services?
Absolutely! We currently can accommodate requests for Spanish audio/video transcription or translation services. Contact us for more details.
How do you protect my information?
Birmingham Transcription utilizes a data security program comprised of advanced policies, procedures, and technology to safeguard your sensitive information.  
All of our orders are completed through a secure VPN with end-to-end encryption (utilizing AES-256, bank-level technology) by our 100% US-based transcription team. We never send your data overseas for processing like our competitors do. 
In addition, we require all of our team members to undergo confidentiality training, pre-hire background checks and sign the requisite NDAs to complete your project. 
Lastly, we rigorously test our security protocols via regular internal audits and an annual external third-party audit. To date, we have never had a data breach and intend to keep it that way.
For more information about our security protocols and privacy policies, please contact us.
Will Birmingham Transcription sign a non-disclosure agreement (NDA)?
Birmingham Transcription enforces a strict customer confidentiality policy. However, there are times when our clients may need additional documentation, like an NDA. We are happy to sign your NDA or can supply one for you.
Are there additional security measures used to protect my files?
Every byte of data we receive or transmit is encrypted and stored on our protected AWS servers. Your files are securely stored and transmitted using TLS 1.2 encryption, bank-level security.
Where can I find more information on Birmingham Transcription's security and privacy policy?
You can read more about our privacy policy, located here. For additional details on our security and privacy programs, please contact us.
Do you require help with a transcription project?You've discovered the ideal location!
Form requests are responded to within 1 business day. For immediate assistance or if you are an existing client, please contact us at 205-236-1755. Thank you!